Routes, timetables and frequencies
---
Direct by highway or stopping in the villages.
---
All stops are accessible and comply with the Cuadrabus commitment to removing barriers for people with reduced mobility.
Friday and sundays special schedules
---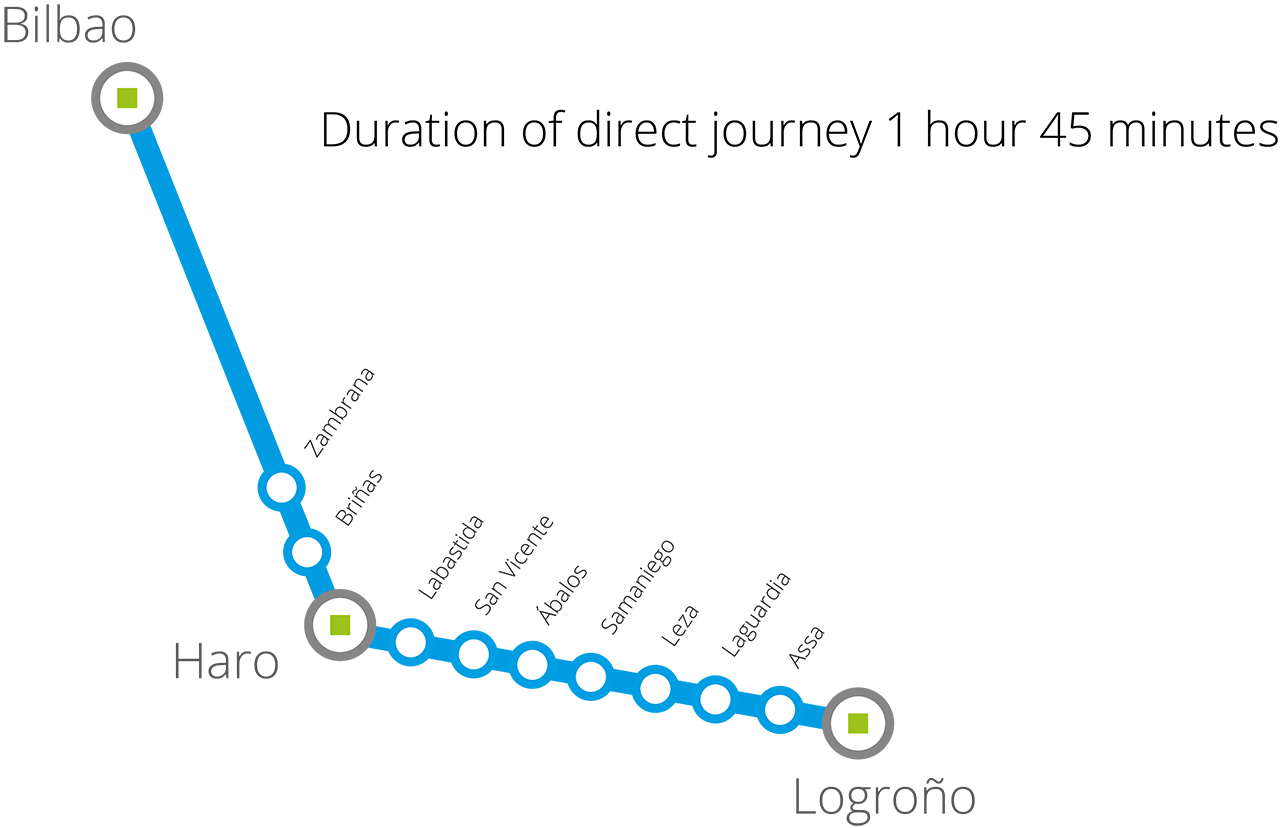 ---
BILBAO – LOGROÑO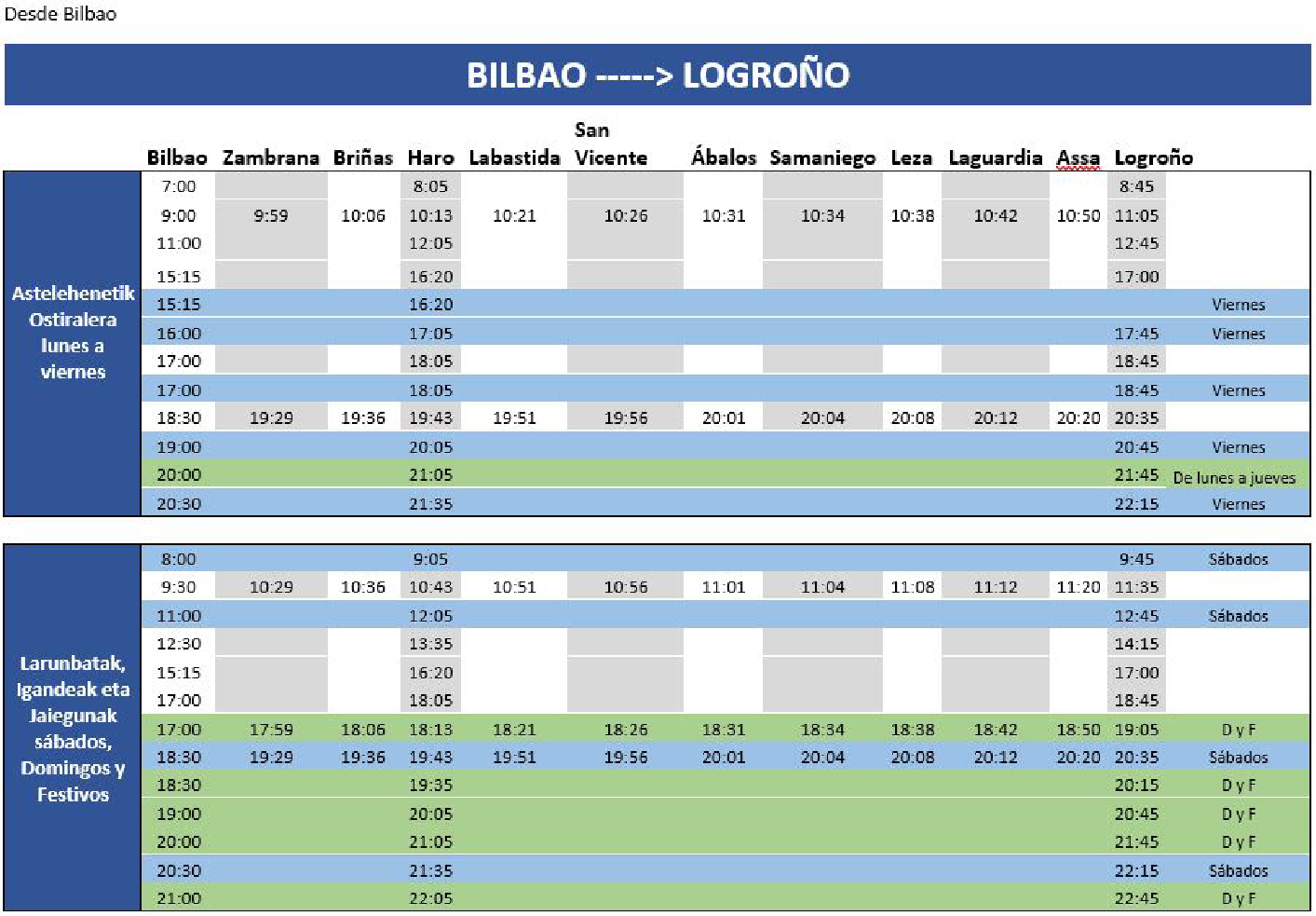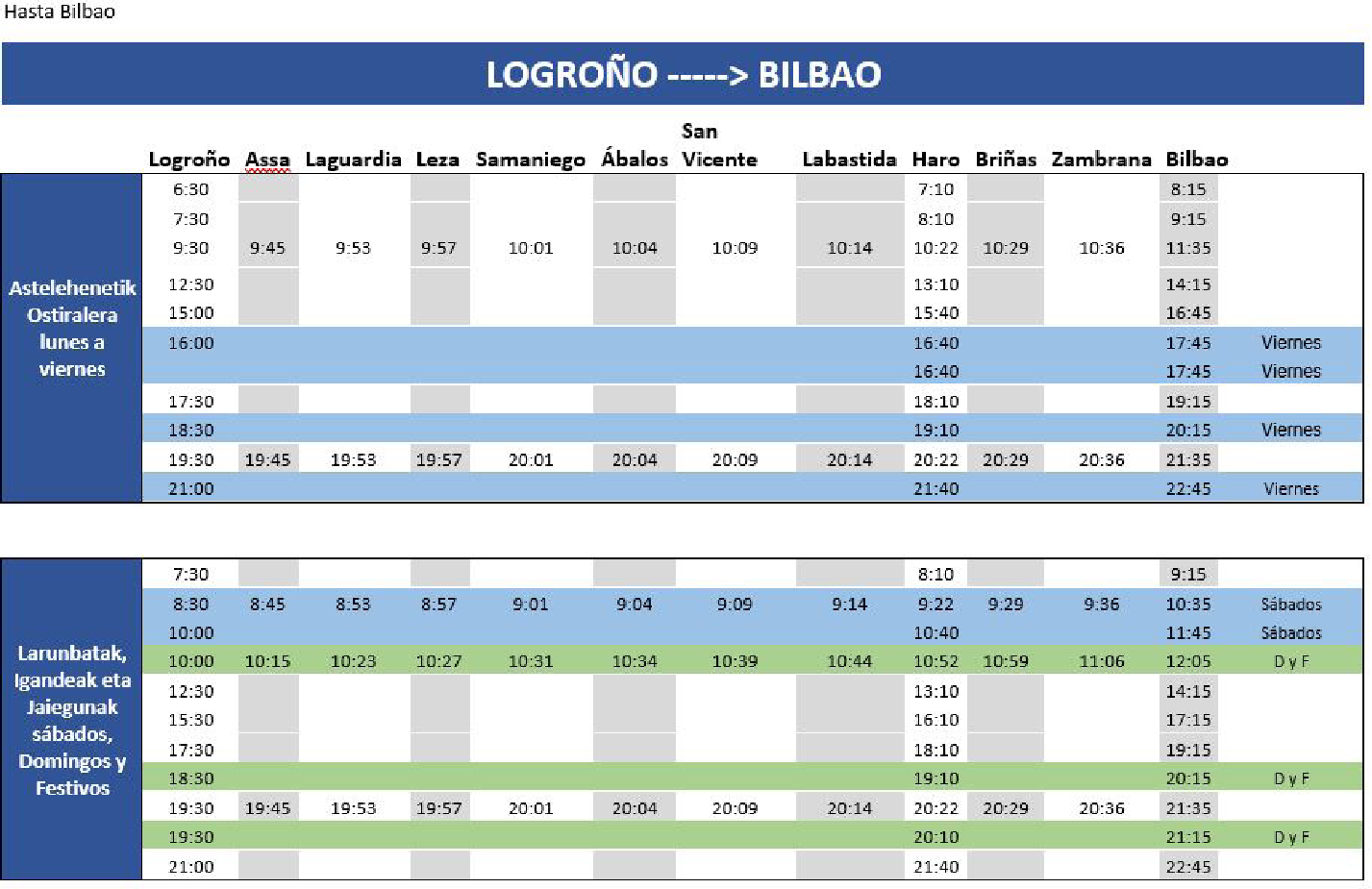 BILBAO – PAMPLONA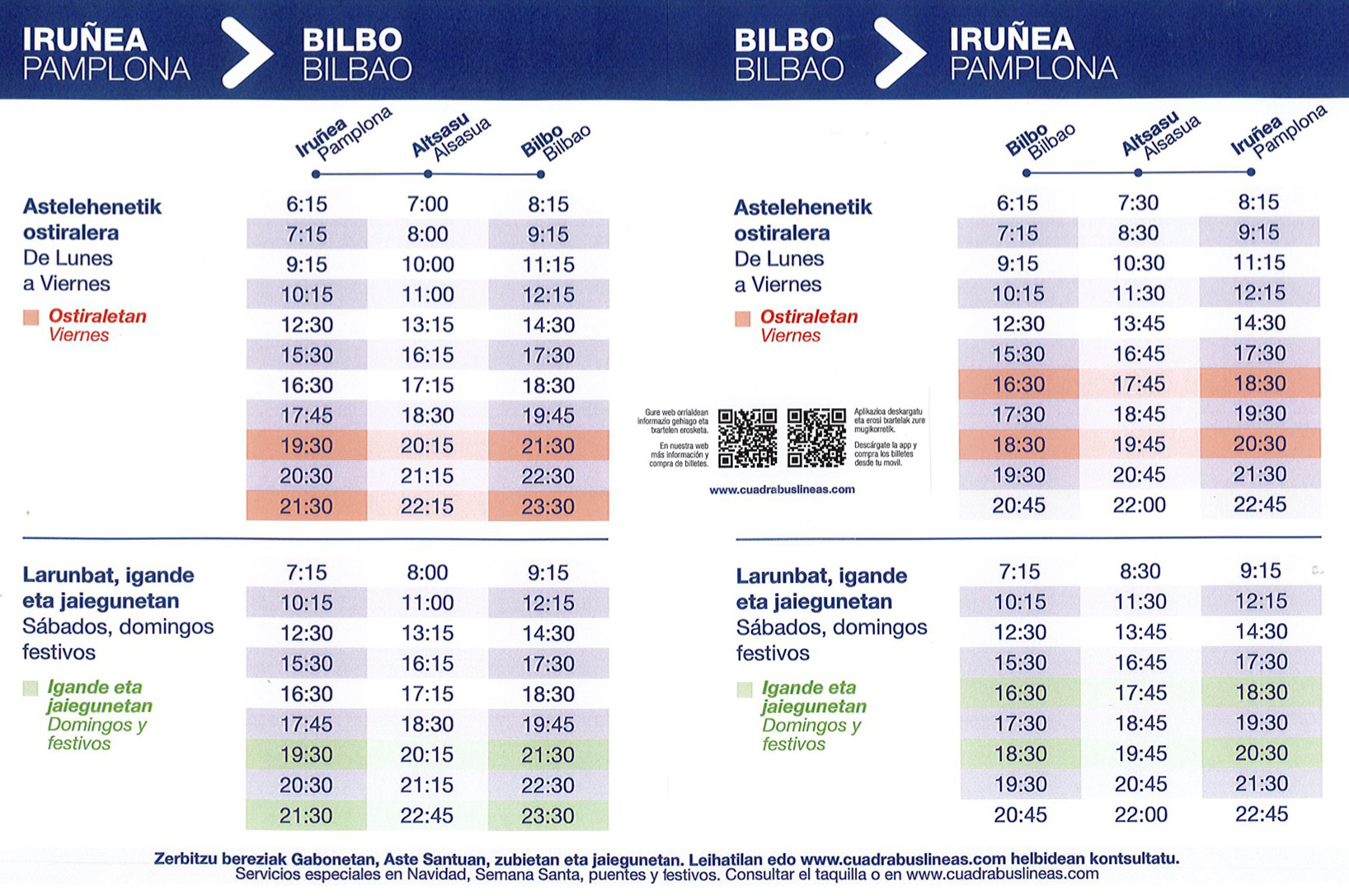 Check time availability on holidays and the eve of holidays, Christmas and Easter.
---
---
STOPS AND ADDRESSES
Bilbao
Autobuses Cuadra leihatila
Behin-behineko leihatila. 3.leihatila
Plaza Garellano, 14 Bajo
48013 Bilbao
Telefonoa. 944414498
Zambrana
Calle Real, 3
01212 Zambrana
Telefonoa. 944414498
Briñas
Carretera de Labastida 22
26290 Briñas
Telefonoa. 944414498
Haro
Autobuses Cuadra leihatila
Calle de los Castañares de Rioja, 4
26200 Haro
Telefonoa. 944414498

Labastida
Avenida Diputación, 33
01330 Bastida, Álava
Telefonoa. 944414498
San Vicente
Paseo de Logroño, 2-6
26338 San Vicente de la Sonsierra
Telefonoa. 941243572
Ábalos
Avenida de la Rioja, 7
26339 Ábalos
Telefonoa. 941243572
Samaniego
Carretera Vitoria, 11
01307 Samaniego
Telefonoa: 94.44.144.98
Logroño
Autobuses Cuadra leihatila
Avda. de España, 1
26002 Logroño. Taquilla nº3
Telefonoa. 941243572

Leza
Hospital de Leza, Carretera N-232ª
01309 Leza.
Telefonoa. 944414498
Laguardia
Camino Sancho Abarca 20,
01300 Laguardia
Telefonoa. 944414498
Assa
Carretera Laguardia, 5
01308 Lanciego
Telefonoa. 944414498
Alsasua
C/ Isidoro Melero, 25
31800 Alsasua
Telefonoa. 944414498
Pamplona
Autobuses Cuadra lehiatila
C/ Yanguas y Miranda 2
31003 PAmplona
Telefonoa. 941243572