10 TIPS FROM CUADRABUS FOR TRAVELING BY BUS
The bus is one of the forms of transport preferred by users, due to its practicality, efficiency and low economic cost. Usually the bus is one of the best options to travel economically, but besides the price, there are other advantages. Nowadays, many of the buses like those of CuadraBus, are equipped to the last and they offer toilets on board, ample and comfortable seats and even wifi and plugs. In this sense, from CuadraBus we offer you these 10 tips to keep in mind before and during the trip:
Before the trip:
1. Reserve in time and take advantage of discounts: In this sense, it is worth mentioning that thanks to the new fleet of CuadraBus, the comfort is improved as far as the sales channels are concerned with the sale at ticket offices, website, application Mobile and auto sales machines.
2. Check the documentation and tickets: It is important to check the necessary documentation for the trip (ID or passport) and, if necessary, print the tickets.
3. Go to the station in time: It is recommended to go to the station between 30 minutes and one hour before departure, to locate the bus and place the luggage.
4. Carry marked and light luggage: In order not to disturb the rest of passengers and have more sense of freedom and mobility, it is important to mark the luggage with name and address, and place it in the hold according to the final stop. In this sense, CuadraBus offers a fleet with video surveillance, for the safety of users.
5. Select the seat well: The first rows are perfect for those who are easily dizzy, while the last row before the tailgate is ideal for reclining and resting.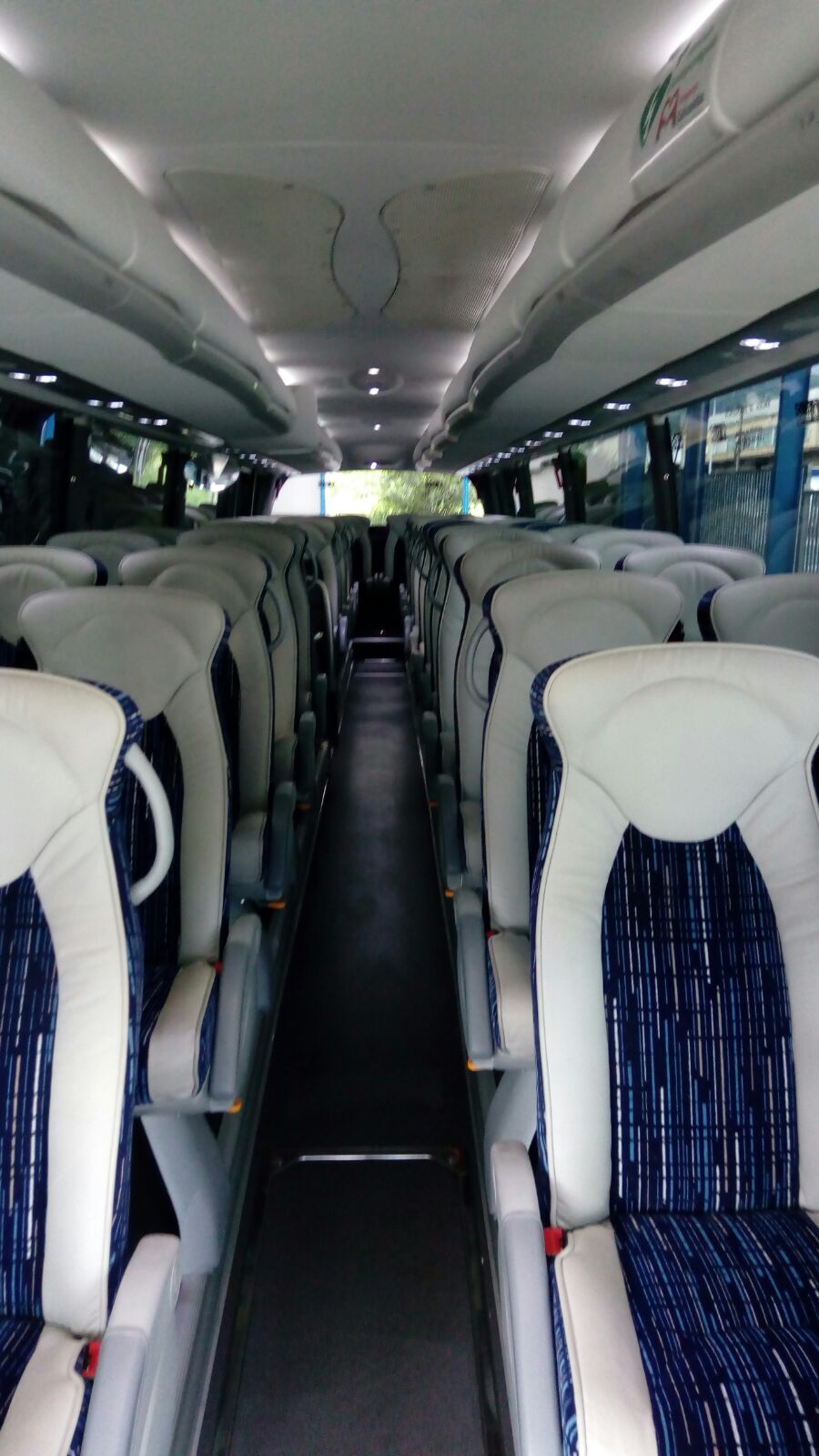 During the trip:
1. Comfortable travel: avoid wearing tight clothing and shoes. It is advisable to wear comfortable clothing suitable for temperature changes. It is recommended to carry a travel pillow and sunglasses or sleeping mask.
2. Carry entertainment: Although the new fleet of buses of CuadraBus has an innovative system of personalized entertainment that allows each traveler to choose the option that he likes (movies, series, games …), as well such as board games, newspapers, even free Wi-Fi; However, it is recommended to bring several books, magazines, movies, music or video games … It is important not to forget the auriculars or the chargers, in order to take advantage of the available offer.
3. Bring food and drink: It is always a good option to bring a small snack or a bag of nuts to snack on. In the case of the drink, it is best to carry water, avoiding drinks with gas.
4. Perform exercises on feet, legs, arms and neck: CuadraBus buses have, among other equipment, WC, seats with more legroom provided with safety belts, seats adapted for people with reduced mobility, etc. Even so, it is important to stretch, every hour or every couple of hours, the legs, arms and trunk preventing them from contracting and squeezing the muscles.
5. Bring an essential bag: It is important to carry a small bag with basic hygiene products such as moisturizing cream, lip balm, toothbrush and toothpaste, wipes, deodorant and a small sample of cologne.